EXTRA!: Inside Politics in the Crossfire on the Waterfront



After I saw former New Jersey Governor Christie Todd Whitman greeting most everything in her path, including a passing car, I asked her, "Are you running for Governor again, Governor?"

"I can't," she lamented as she shook the hands of the people sitting in front of me. "Unless he resigns -- I could complete a term, but I can't succeed myself."

"So what ARE you running for, Governor?" I said as she spotted yet another person she recognized in the crowd.

"I just got back to New Jersey," she told me. "I want to stay in New Jersey. I like it here."

I understood perfectly -- we like New Jersey ourselves. So what, if anything, IS she running for? By then, Gov. Whitman had moved on down the line to shake and howdy with the guy holding a sign saying, "Kerry and Fonda: Perfect Together."

On one of Gov. Whitman's previous visits to Sinatra Park, she reportedly finished the ceremony opening the new kayak launch by grabbing a paddle and getting into a kayak herself, shouting, "See you at Liberty State Park," to the press corps standing there on the waterfront.

More tomorrow, including the animated endless Begala-Carlson debate.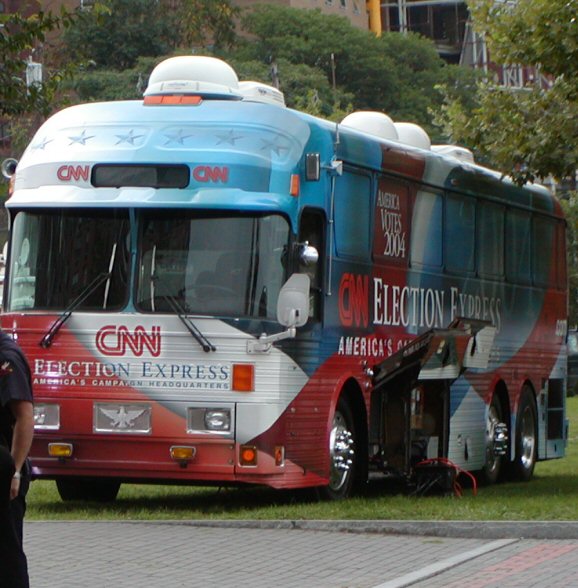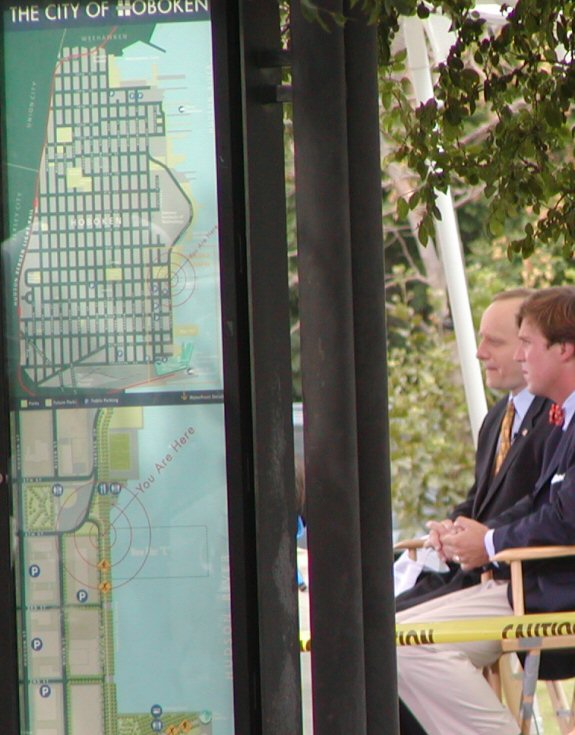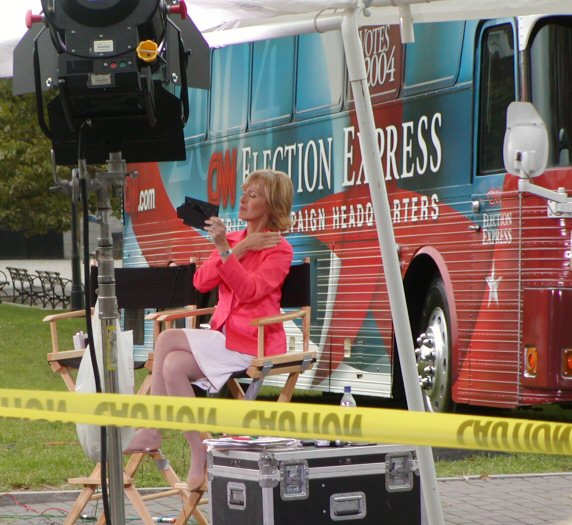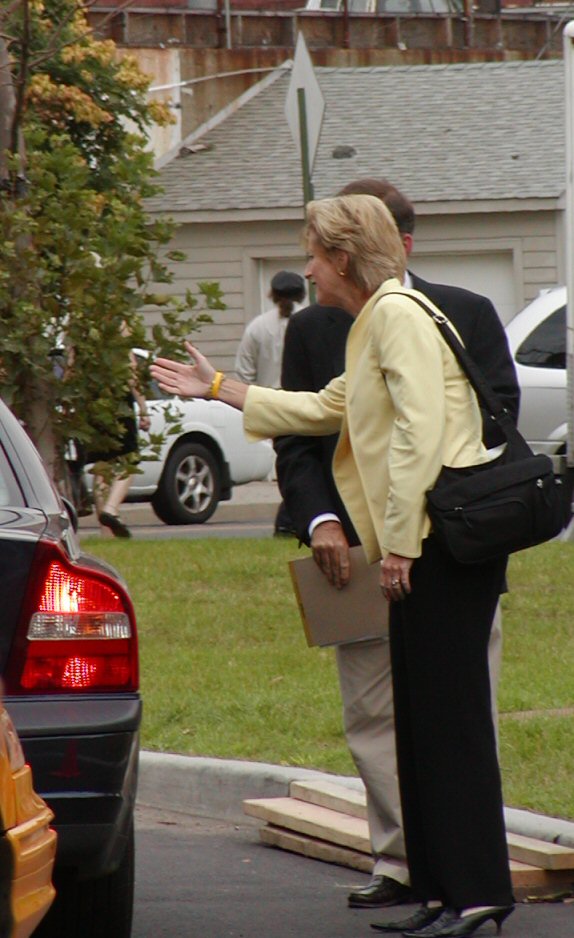 posted by Janet Dagley Dagley @8:06 PM

24.8.04